Keeper Broz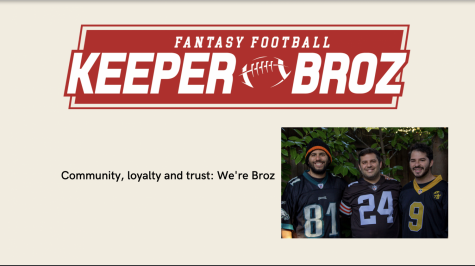 Established in 2021, Keeper Broz is a fantasy football website focused on a niche format called keeper leagues. Keeper Broz aims to provide detailed information from thorough research to provide the tools and resources needed in building a successful keeper team.
"Community, loyalty and trust: We're Broz"
Website: https://keeperbroz.com
About the Journalist
Nick Mazzoni, Student
Nick Mazzoni is the Editor-in-chief of Keeper Broz website. He is expected to graduate in fall of 2021 with a bachelors degree in Journalism (print/online). Currently, he works as an intern for the San Mateo Daily Journal and plans to work in the journalism field in the future. He is passionate about family, music and his 1970 Volkswagen Beetle.